Plain blank free 2014 calendar. Download each of the 12 months for this free 2014 calendar and then add an image of your own to each page before printing, or print and then stick pictures onto the 12 pages, or have your kids or grandkids draw pictures in the blank spaces above the name of each month.
Click each of the free 2014 calendar images below to enlarge them, and then click them again to further enlarge them, before saving them to your computer.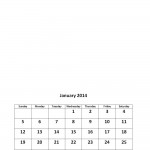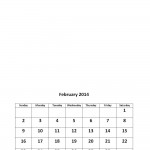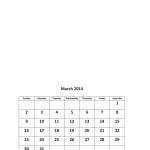 You can use your home printer to print A4 size pages for this free 2014 calendar, or you can have the calendar printed at a printer in A3 size.
Each month will print with the name of the month and the calendar in the bottom area of the page, leaving the top half blank for you to add whatever you like there – notes, photos or pictures.
You can add notes, photos or pictures to your 2014 calendar before printing, or after printing.
Your children or grandchildren may enjoy drawing pictures on the blank area of each page, or sticking things on the blank pages to create works of art just for you.
You may like our other free 2014 calendars too:
Free 2014 Calendar – East London Beach Theme Calendar
Free 2014 Calendar – 12 Pages Sea Glass Theme
Free 2014 Calendar – East London Markets Theme Calendar
Free 2014 Calendar to Print Out (with a Morgan Bay theme)
© copyright Teresa Schultz 2014, 2015