Also check out our beachy.co.za site! – Terry and Tony, owners of this site tant.co.za also own beachy.co.za (it's our own ad banner below)
7 Most Recent Posts on this site tant.co.za
The advert banner directly below is an SFI advert banner – Online Home Business! Start FREE!
JOIN FOR FREE! JOIN WHAT?
a Worldwide affiliate program site - over 19 years old already! - work for yourself - over 10 000 products - build a team of affiliates!
LEARN MORE!
***This is not a job working for a boss - it's working for yourself. The amount you earn will be up to you. Your income will take time to grow. This requires time and effort. Requires reading, learning and doing. But you can read, learn and do, right?
Purchases not necessary - you can if you want to, but not necessary - read, learn, work, and earn at your own pace!
WORLDWIDE FREE OPPORTUNITY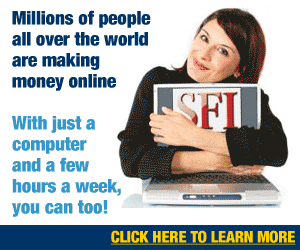 7 Popular Posts on TanT – Last 24 hours
Categories
Archives