The advert banner below is an SFI advert banner – Online Home Business! Start FREE!
***This is not a job working for a boss - it's more like working for yourself. The amount you earn will be up to you. And your income will take time to grow, just like it does with one's own new business. This requires time and effort. Requires reading, learning and doing. But you can read, learn and do, right?
WORLDWIDE FREE OPPORTUNITY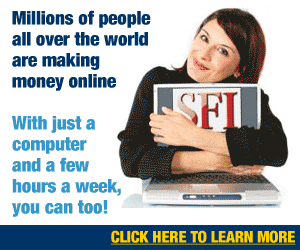 PRICES BELOW INCLUDE SHIPPING! There are over 80 000 products on this online shopping site. As a member also earn Member Rewards Points, play free online games, bid on auctions!
30Pcs Silver Fairy Angel Alloy Necklace Pendant Charm DIY
—

$10.00

(Save 33%!)
Material: Zinc Alloy Color: Silver Hole Inner Diameter: About 1.5mm Size: About 19mm x 8mm Weight: 32g Package Included: 30 x Fairy Angel Pendants Notice: 1.Due to the difference between different monitors, the picture may not reflect...
69pcs Mixed Vintage Heart Owl Crown Key Necklace Pendant Charm DIY
—

$15.00

(Save 25%!)
Material: Copper Color:Bronze Gender: Unisex Shape: Key Key Size: About 6 x 2 cm (Maximum) About 1.5 x 0.7 cm (Minimum) Weight: About 239g Package Includes: 69 Pcs x Pendants Note: 1.Due to the difference between...
7 Popular Posts on TanT – Last 24 hours
7 Most Recent Posts on this site tant.co.za
Categories
Archives