How we make money working from home and how you too can make money working from home. A list of 10 ways we make money from home with a short description of each. Many of these ways to make money working from home have cost us nothing to start.
The list of 10 ways to make money from home (or how we make money from home) is a list of the ways in which we currently make money from home. We will also mention ways we have previously used to make money working from home, and other ideas for making money from home that we still wish to try.
Current 10 ways in which we make money from home, as at 14 June 2014:
1.
We make money from our own website – this website. See How do you make money with your own website? Although this is not a way to make money that costs nothing to start, it costs us very little, and is quite easy to do, even though it takes up quite some time and needs a lot of dedication and effort on our part.
How much does this website cost us?

This website costs us
just domain registration and renewal of that domain registration yearly, and the cost of hosting, also renewable annually. The site itself cost us nothing to start, and still costs us nothing other than time and effort. It is a CMS site (Content Management System site) powered by WordPress. This means we get to add our own content and don't need to pay anybody to do that for us. We can also change the theme (the look) of the site out for over 1 000 other looks for free ( free themes at wordpress.org ).
You can do this too – get a domain registered, get hosting (that supports PHP and MySQL), then install WordPress and choose a free theme (if you don't like the basic default theme the install comes with), and get started adding your navigation and content – and keep writing and adding lots of content whenever you can, offer services or products on your site (or both) and market your site somewhat too, to get more visitors coming to it. Or we could help you with that initial website set-up for just R300. That includes us emailing you a user manual too.
Making money from our own website is our main source of income working from home, but we earn extra income from doing other things from home, or based from home, too:
2.
By doing
online freelance work
. We joined oDesk a few years ago, and apply for and get online freelance work there – things like writing website content, Search Engine Optimization, Website Design, Internet Research, etc. We seldom look for more jobs to apply for on oDesk as over 4 years ago we were hired by one client who still often uses us for freelance work – writing, website, SEO, and Internet related work.
We have good English and writing skills (so if your English, grammar and writing is not too good then work at improving that first – get free writing and grammar tips on the Internet) and we taught ourselves to do website design or website set-up, and SEO (Search Engine Optimization) simply by reading free information on the Internet and practising on our own sites. If you are really determined to make money working from home, you should be equally as determined to learn how to do that, and how to do it well.
3.
By doing the services we offer. Much like the work we do for anyone in the world via the freelance site oDesk, we offer those same services to local clients in East London or in South Africa. You can offer services to people too. Advertise your services on your own website, on freelance job sites, on free classifieds sites, on business sites, or offline. There must be something that you know how to do that others don't – or if not, then learn more about it for free by reading information on the Internet. Your service may even be something that many others do know how to do themselves, but it would save them time if you did the work for them.
4.
By selling products that cost us nothing other than time spent on the beach picking them up, cleaning them, and promoting them on our website.
Products like driftwood and sea glass.
We can also sell these products at local flea markets and craft markets, for just the cost of the stand for a morning or day – or a few days if at a larger annual market.
5.
Making and selling products where the products (or materials for the products) cost us nothing or not much. We make jewellery or decor items from driftwood or sea glass, and also make drinking glasses or glass decor items from cutting and sanding old beer bottles and other old bottles. We sell the products from our website or at local flea markets and craft markets.
6.
We offer Website Domain Registration and Hosting services – which means that if people renew their domains and hosting annually we have a small annual income from each client, besides the small income from when they first use our domain registration and hosting services. You could get yourself a reseller hosting package and besides hosting your own website there, can also host the sites of your clients there. You can offer them cheaper hosting prices than if they wanted to host just one site elsewhere. Well, they will still be getting hosting for just one site, but you can host quite a few sites in your hosting reseller account – yours and the sites of your clients.
7.
We also make money working from home by doing quite a bit of writing. We currently make money from home from writing in a number of ways: We write articles for our own site, often helpful articles that may help others make money working from home too – just like this article – and this writing for our own site earns us money in a number of ways – it helps brings traffic to our site, and people see the products and services we offer, and the ads we monetize our site with. They also see links to other places we make money from and if they visit those places we may earn from them doing that visiting. Writing is also a service we offer people. We can write articles for people for their sites or other purposes and can also do Search Engine Optimization of those articles by doing keyword research and implementing the results of our findings into the articles we write for clients.
8.
Make money writing online. Of course writing for our site is also making money writing online, but we're talking about writing online on other sites now. We currently earn extra income writing online at Bubblews and Persona Paper and Daily Two Cents. We also sometimes still earn from WebAnswers and Constant Content, and from HubPages – although hardly spend any time at those last three lately. Constant Content is for selling articles you write, and the others are for earning an extra income from people viewing your articles on those sites. If one has good English and can write well, making money writing online is one of the easiest free ways to earn an extra income online (free if you already have a computer and Internet) but it's also a way to make money working from home that will take up a lot of your time, and that will need your patience and much effort, if you wish to do reasonably well.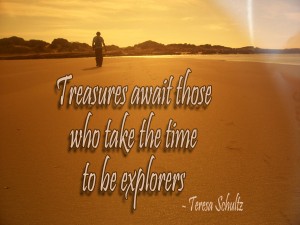 9.
Photography. From time to time when being hired to design or set up a website we are also hired to take photos at the website client's establishment or business – of their premises or of their products.
We are still in the early stages of setting it up adequately, but we will also be selling stock photos from our website – photos we have taken ourselves.
Photos also help us earn in other ways – simply taking the photos gives us ideas for topics to write about – and publishing one's writing online helps draw traffic to one's site or to that article – and drawing traffic to one's site or article is needed in order for that site or article to earn one money.
Sometimes people also find our site or online articles because of the image on that site or in an article if they have done an image search on a search engine like Google.
Adding a photo to a social site, with a link to one's site or online page, also encourages people to go visit that site or page more than just a link would.
10.
We also sometimes make money from teaching others how to manage their WordPress-powered CMS sites. We give these WordPress lessons at the person's home or business if they are in the East London area (in South Africa) or we give the lessons via telephone or Skype. One can always teach. You at least know something many kids don't and you can give them lessons, charging their parents a fee of course.
Other ways in which we make money:
We also make money, even if indirectly, by giving away things for free or by helping others with things – things like information on how to do some things or ideas or lists of things that may help people with the marketing of their business or website, or that may help people earn an extra income or work from home when they cannot find a job or need to earn an extra income. We do this through the articles we write and publish on our site or elsewhere online. These articles help bring traffic to those pages or to our site.
Ways in which we have made money working from home before, but which we are no longer using:
We've planted seeds or seedlings and have sold plants from the front garden at home. A simple chalk sign on a simple black board hanging on the wall stopped people driving past. Some of the plants were grown from seeds taken from dying plants or flowers in the garden, or from pips from fruit we'd eaten, or from seedlings or slips from existing plants in the garden, thus making our cost of the plants we were selling nothing or minimal. The plant containers were the greatest expense, but we also sometimes used things like old ice-cream containers which cost us nothing because we'd collected some.
We've also used Fiverr to do some freelance work, but before attempting to go back to Fiverr want to first think of a service or product we can offer on Fiverr that doesn't need much back and forth communication with the client or customer, as that back and forth communication can take up quite some time, which one doesn't charge for on Fiverr.
Other ways to make money working from home (or based from home) that we still wish to try:
Buying and Selling old books or second hand items; increasing our upcycled or natural-type product range for flea markets or craft markets; getting a health licence and selling homemade edible goodies or snack platters from home or at flea markets, craft markets or farmers markets. See What Sells Well at a Craft Market or Flea Market
Conclusion
Although it may take a lot of time, effort and dedication, and an understanding that one needs to market what it is one does or sells, just about anybody can make money working from home, and often there are ways to make money that cost nothing to start.
© Copyright Teresa Schultz 2014
photo credits: Teresa's own photos